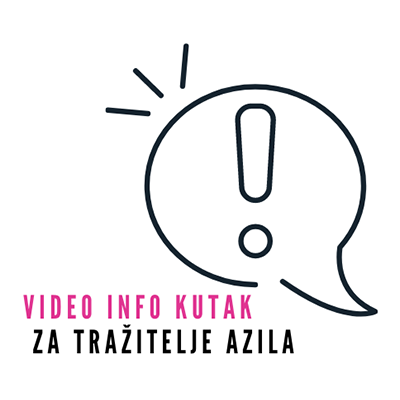 Six videos about customs, obligations, and rights while staying in Croatia will be translated into Farsi and Pashto languages. The topics in the videos are:
general information
legal advice, accommodation, and daily life
health Care
education
obligation to comply with the legal framework
cultural features in the local community.
"Project The Video Info Corner for Asylum Seekers – Afghanistan version is supported with € 5,000.00 financial support from Iceland, Liechtenstein and Norway under the EEA and Norwegian grants."
THE VIDEO INFO CORNER FOR ASYLUM SEEKERS FROM AFGANISTAN
Center for Cultural Activities is implementing the project The Video Info Corner for asylum seekers with the financial support of the Fund for Active Citizenship in Croatia. The project is implemented from October 15, 2021, to January 14, 2022.
The aim of the project is to inform asylum seekers, asylum seekers, and foreigners under temporary or subsidiary protection, but also foreign citizens from Afghanistan in the Republic of Croatia, through 6 videos, about the rights, obligations, and customs of our country.
Watch the videos with English subtitles on our YouTube channel.
We invite all foreign citizens from the territory of Afghanistan to visit the links where they can get information about their rights and obligations during their stay in the Republic of Croatia.
For free legal aid, contact the Legal Clinic of the Faculty of Law, University of Zagreb. For help and support, contact the Jesuit Refugee Service Croatia.
EASO – European asylum support office is an agency of the European Union on whose pages in English you can find all the information to support asylum seekers in the European Union.